Jingle Bells....Jingle Bells...
As I mentioned on last week's blog, we're taking a look at all the great festive cheer that the WDW Parks employ to help celebrate the upcoming holiday season. Disney is one of the best places to go to get into the Holiday Spirit because they truly go all out with the merriment and festivities.
Last week, we took a look at what the Magic Kingdom does to celebrate...and this week, I thought we'd move on to Epcot.
What makes Epcot different and special to me with the holidays is that most everything that is celebrated here, has some sort of realism to it. It's not as fanciful or whimsical as some of the other parks are...instead this park really takes the reason for the season and magnifies it for all to see. It's not just snowflakes and Christmas Trees here (though they do have a lovely one, as each park has, which celebrates it's own park's uniqueness.)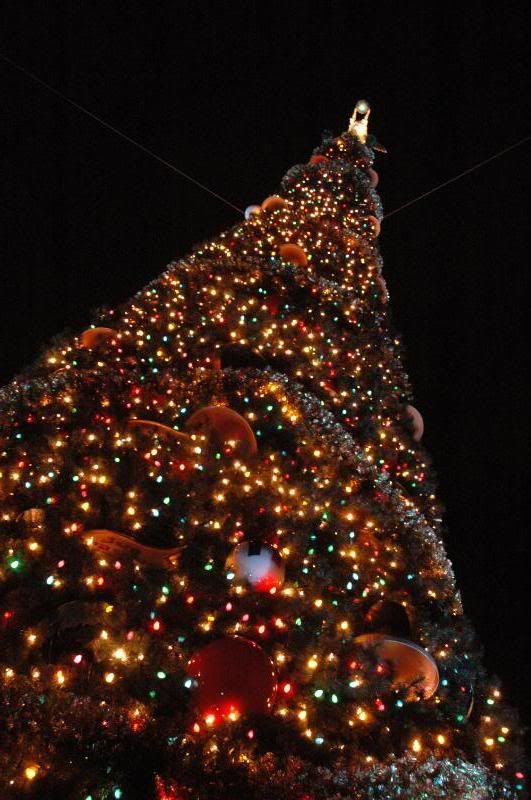 First and foremost and one of the more "secret" aspects (I only say it's secret because most of your average guests wouldn't know it existed unless they walked up on it) is the Holiday Storytellers which appear around World Showcase. Many of the countries have their own versions of what Christmas is like and how they celebrate the Holidays and at Epcot, you get to learn about what makes this holiday similar and different around the World when compared to us here in America. It is truly amazing to see how a commonly celebrated holiday (more or less) can be so different, but also how it can bring us together as one.
Speaking of bringing us together as one...one of the other more "secret" aspects of Epcot's Holiday Celebrations is the Holiday Tag that is played at the end of Illuminations. (Though I am including a link, it is definitely one of those things that needs to be seen in person to feel the magnitude of how great this tag really is.) It is simply absolutely beautiful, there is no other explanation. To hear all the countries come together underscored by a hauntingly beautiful track underneath...you just don't get any better than that. And the fireworks that are included are absolutely breathtaking! It honestly sends chills up and down my body...that's how amazing this "little" tag is.
Finally, one of the more popular aspects of Epcot's Holiday celebrations is the Candlelight Processional. Now for those who don't know, the Candlelight Processional is the telling of the Christmas Story by a celebrity narrator punctuated by an amazing choir. This is definitely one of those things where if you have not stopped by to see a performance, you MUST do so on your next Holiday trip to the World. Showtimes are
5:00 pm, 6:45 pm and 8:15 p.m. You can see this spectacle a few ways.
One is to book the Candlelight Dinner Package, which you can book for either lunch or dinner, depending on what time you want to see the show (and lunch is cheaper). Booking the dinner package will guarantee you a seat for the show, so long as you arrive at least 15 minutes before showtime at the American Gardens Theater.
You may book the dinner package by calling 1-407-WDW-DINE.
Another way you can see it is by standing in line. Now, this could potentially take a while, as this is a popular event. I suggest getting in line early and know this, you may have to wait through a show or two before you get the chance to actually get a seat in the theater. I suggest trying to see the first show, as most people will be at dinner during the first showing, but you will still need to get in line at the very least, 45 minutes before showtime.
The final way you can catch a performance of the Candlelight Processional is to simply walk by. If you don't necessarily care about "seeing" the show, you can still hear it from the American Adventure Pavilion. Also, if you get there early enough (so super early), there is a little bit of standing room at the very back (at the fence line) where you can possibly be able to see the performance.
One final note...last year, we saw the discontinuation of the Lights of Winter, a trellis covered with lights that danced to music. The Lights of Winter were located in the walkway between Future World and World Showcase. It is truly sad that this has once again been removed from the offerings at Epcot. While it was a relatively small thing that Disney put up each year, it was quite significant to many who celebrated the Holidays at the Disney parks each year. It is a shame that Disney could not figure out a way to bring it back once again. I had hoped that due to the huge outcry that happened last year that Disney would realize the error of their ways and find a way to bring it back in some form or fashion.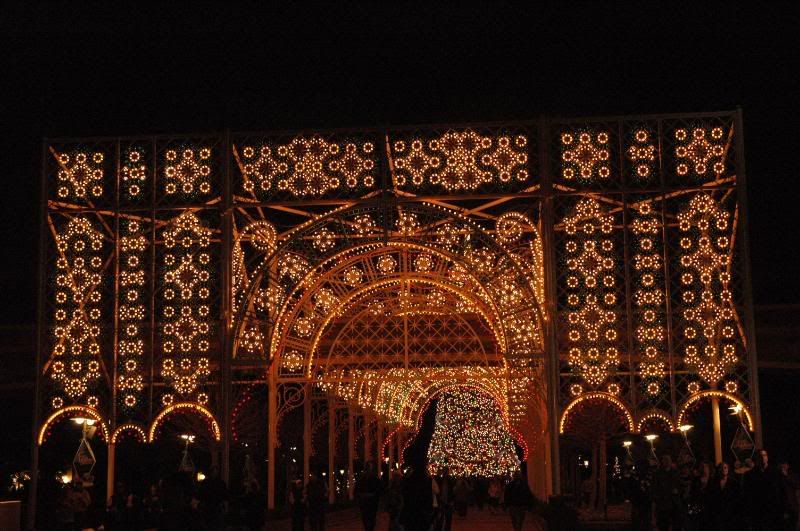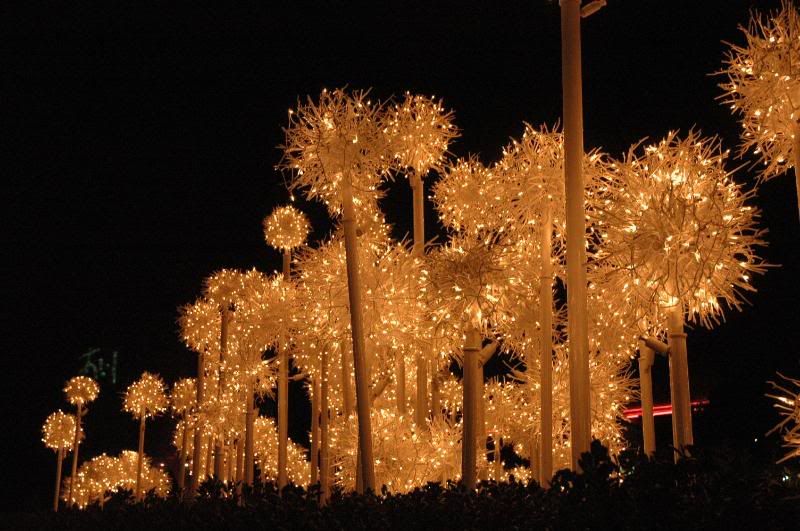 The holidays at Epcot are truly spectacular. They show real world aspects of the holiday season, which is wonderful to get to see, especially being someone here in the Midwest who doesn't get to see a whole lot of culture differences surrounding the Holidays. So, as the Illuminations Holiday Tag says...
peace on earth and goodwill towards men...